Terms and Conditions of K9 Catering Limited
This page (together with any documents to which it refers) explains the Terms and Conditions against which we will supply the products (Products) listed on our website k9-catering.co.uk (our site).
Please read these Terms and Conditions carefully before ordering any Products from our site.  You should understand that by ordering any of our Products, you agree to these Terms and Conditions.
You should print a copy of these Terms and Conditions for future reference.
Please understand that if you refuse to accept these Terms and Conditions, you will not be able to order any Products from our site.
INFORMATION ABOUT US
1.1
We operate the website http://k9-catering.co.uk/
We are K9 Catering limited, a company registered in England and Wales.
SERVICE AVAILABILITY
2.1
Our site is only intended for use by people residing in the United Kingdom of Great Britain. We do not accept orders from individuals outside of this country.
YOUR STATUS
By placing an order through our site, you warrant that:
3.1
you are legally capable of entering into binding contracts;
3.2
you are at least 18 years old;
3.3
you are a resident of one of the Serviced Countries; and
3.4
you are accessing our site from one of the Serviced Countries.
HOW THE CONTRACT IS FORMED BETWEEN YOU AND US
4.1
After placing an order on our standard order form, you will receive an e-mail from us acknowledging that we have received your order. Please note that this does not mean that your order has been accepted. Your order constitutes an offer to us to buy Products.  All orders are subject to acceptance by us, and we will confirm such acceptance to you by e-mail confirming that the order has been dispatched (Dispatch Confirmation). The contract between us (Contract) will only be formed once we have sent you the Dispatch Confirmation.
4.2
The Contract will relate only to Products for which we have issued a Dispatch Confirmation. We will not be obliged to supply any other Products which may have been part of your order until the dispatch of such Products has been confirmed in a separate Dispatch Confirmation.
VOUCHERS AND GIFT CARDS
5.1
We may offer gift cards, promotional discounts and other such vouchers (Voucher) which must be activated by email in order for the Voucher to be redeemed, and prior to any order being placed.  If paid for, the Voucher is deemed to have been sold at the time that payment is received by us. All of Terms and Conditions noted herewith shall become applicable to any transaction between us and the holder of the Voucher (Holder) when the Holder redeems the Voucher as stated above. Vouchers cannot be redeemed for any cash alternative.
5.2
A Voucher may only be used once by its Holder and may not be copied, reproduced, distributed or published (either directly or indirectly) in any form, or stored in a data retrieval system without our prior written approval from K9-Catering limited.
5.3
We reserve the right to withdraw or deactivate any Voucher (other than a pre-paid gift card) for any reason, at any time.
5.4
Vouchers may only be redeemed through the website (k9-catering.co.uk) and not through any other website or method of communication. To use your Voucher you will be required to enter its unique code at the online checkout and use of such code will be deemed to confirm your agreement to these Terms and Conditions and any special conditions attached to the Voucher.
5.5
Any discounts attached to a Voucher apply only to the price of the Products ordered.
5.6
We reserve the right to exclude the use of voucher codes on specific products.
CONSUMER RIGHTS
6.1 Exemption
Pursuant to regulation 28(1)(c) of the Consumer Contracts (Information, deactivation and Additional Charges) Regulations 2013, contracts for the supply of goods are exempt from the right to withdrawal if those goods are liable to deteriorate or expire rapidly. For the avoidance of doubt, packages containing fresh ingredients are exempt from the right to withdraw.
AVAILABILITY AND DELIVERY
7.1
Your order will be fulfilled by the delivery date set out in the Dispatch Confirmation, unless under exceptional circumstances, if these circumstances apply we will endeavour to inform you with as much notice as possible.
7.2
If, upon delivery, there is no response from the addressee, we will leave the items in a safe place (to be determined by the delivery driver if no specific instructions are given). This may be, for example, behind a bin, vehicle, or in a porch. We will aim to leave the products in a shaded area if possible. Your order will not be delivered in polystyrene boxes unless you notify us in advance that you will not be home upon delivery and request one.
7.3
A minimum order of £15.00 will apply for all deliveries. Any order with a lower total than £15.00 will default to Collection only
7.4
We do not deliver on bank holidays. If the next delivery to your area is due on a bank holiday it will be automatically moved to the next date.
7.5
Covid-19 practices. We will be operating a contactless delivery service. The driver will knock on the door of the shipping address, walk away and take a photograph to prove the delivery has been successful. The driver will not wait for someone to answer the door, thus reducing person to person contact.
We will not be entering flats/ communal areas, we will use the buzzer, and leave the items in a suitable place outside the communal entrance.
RISK AND TITLE
8.1
The Products will be at your risk from the time of delivery.
8.2
Transfer of ownership will take place only once full payment has been received in respect of the Products.
PRICE AND PAYMENT
9.1
The price of the Products will be as shown on our site, except in cases of obvious error.
9.2
Product prices include VAT where applicable.
9.3
Product prices are liable to change at any time. Any changes to price will not affect any orders for which we have issued a Dispatch Confirmation.
9.4
Payment for all Products and Services must be by Credit card through stripe, bank transfer or cash on collection. We do not offer a cash on delivery service.
9.5
Where payment by bank transfer is selected, this should be made within 48 hours of the order being placed.  Failure to do so will result in your order being cancelled, and therefore, not being delivered or collection honoured.
REFUND POLICY
10.1
If you are unhappy with your package for a legitimate reason (e.g. non-arrival of a delivery, damaged packaging or missing ingredients / products), we will offer an appropriate refund. We will request to see proof of the complaint and any discrepancies must be reported within 24 hours.
10.2
Refunds given on orders paid by credit / debit card will be subject to a 10% administration charge.
10.3
Orders will be held for 1 calendar month from order date. Any orders not completed in this term will be refunded, subject to a 10% administration charge.
10.4
Returns are not accepted. Due to the nature of the product (frozen) we are unable to accept returns unless the item/s are part of a manufacturer recall.
WARRANTY
We guarantee that any Product purchased from our site will, on delivery, conform to its description, be of satisfactory quality, and be reasonably fit for all the purposes for which products of such kind are commonly supplied.
OUR LIABILITY
12.1
Subject to clause 12.2, if we fail to comply with these Terms and Conditions, we shall only be liable for the purchase price of the Products.
12.2
Nothing in this agreement excludes or limits our liability for:-
12.2.1
Death or personal injury caused by our negligence;
12.2.2
Fraud or fraudulent misrepresentation;
12.2.3
Any breach of the obligations implied by section 12 of the Sale of Goods Act 1979;
12.2.4
Defective products under the Consumer Protection Act 1987; or
12.2.5
Any other matter for which it would be illegal for us to exclude or attempt to exclude our liability.
WRITTEN COMMUNICATIONS
Applicable laws require that some of the information or communications we send to you should be in writing. When using our site, you accept that communication with us will be mainly electronic. We will contact you by e-mail or provide you with information by posting notices on our website or social media pages. For contractual purposes, you agree to this electronic means of communication and you acknowledge that all contracts, notices, information and other communications that we provide to you electronically comply with any legal requirement that such communications be in writing. This condition does not affect your statutory rights.
NOTICES
All notices given by you to us must be given to k9-Catering Ltd at sales@k9-catering.co.uk We may give notice to you at either the e-mail or postal address you provide to us when placing an order, or in any of the ways specified in clause 13 above. Notice will be deemed received and properly served immediately when posted on our website or social media pages, 24 hours after an e-mail is sent, or three days after the date of posting of any letter. In proving the service of any notice, it will be sufficient to prove, in the case of a letter, that such letter was properly addressed, stamped and placed in the post and, in the case of an e-mail, that such e-mail was sent to the specified e-mail address of the addressee given by the customer.
TRANSFER OF RIGHTS AND OBLIGATIONS
15.1
The contract between you and us is a binding agreement between you, us and on our respective successors and assignees.
15.2
You may not transfer, assign, charge or otherwise dispose of a Contract, or any of your rights or obligations arising under it, without our prior written consent.
15.3
We may transfer, assign, charge, sub-contract or otherwise dispose of a Contract, or any of our rights or obligations arising under it, at any time during the term of the Contract.
INTELLECTUAL PROPERTY RIGHTS
16.1
We are the owner or the licensee of all intellectual property rights on our site, whether registered or unregistered and in the material published on it. These works are protected by copyright laws and all such rights are reserved.
16.2
You may print off one copy and may download extracts, of any pages from our site for your personal reference. You must not use any part of our copyright materials for commercial purposes without first obtaining a licence to do so from us and our licensors.
16.3
If you post comments on the Products or Services to any website, blog or social media network (Commentary) you must ensure that such Commentary represents your fairly-held opinions. By subscribing to the Services you irrevocably authorise us to quote from your Commentary on our site and in any advertising or social media outlets which we may create or contribute to.
EVENTS OUTSIDE OUR CONTROL
17.1
We will not be liable or responsible for any failure to perform, or for any delay in performance of any of our obligations under a Contract, where the causes of such failures / delays are from events outside our reasonable control (Force Majeure Event).
17.2
A Force Majeure Event includes any act, event, non-happening, omission or accident beyond our reasonable control and includes in particular (without limitation) the following:
17.2.1
Strikes, lock-outs or other industrial action;
17.2.2
Civil commotion, riot, invasion, terrorist attack or threat of terrorist attack, war (whether declared or not) or threat or preparation for war;
17.2.3
Fire, explosion, storm, flood, earthquake, subsidence, epidemic or any other natural disaster;
17.2.4
Impossibility of the use of railways, shipping, aircraft, motor transport or other means of public or private transport;
17.2.5
Impossibility of the use of public or private telecommunications networks; and
17.2.6
The acts, decrees, legislation, regulations or restrictions of any government.
17.3
Our performance under any Contract is deemed to be suspended for the period that the Force Majeure Event continues, and we will have an extension of time for performance for the duration of that period. We will use our reasonable endeavours to bring the Force Majeure Event to a close or to find a solution by which our obligations under the Contract may be performed despite the Force Majeure Event.
WAIVER
18.1
If we fail, at any time during the term of a Contract, to insist upon strict performance of any of your obligations under the Contract or any of these terms and conditions, or if we fail to exercise any of the rights or remedies to which we are entitled under the Contract, this will not constitute a waiver of such rights or remedies and will not relieve you from compliance with such obligations.
18.2
A waiver by us of any default will not constitute a waiver of any subsequent default.
18.3
No waiver by us of any of these Terms and Conditions will be effective unless it is expressly stated and is communicated to you in writing in accordance with Clause 13 above.
SEVERABILITY
If any of these Terms and Conditions or provisions of the Contract are determined by any competent authority to be invalid, unlawful or unenforceable to any extent, such Term, Condition or provision will be severed from the remaining Terms, Conditions and provisions and will continue to be valid to the fullest extent permitted by law.
ENTIRE AGREEMENT
20.1
These Terms and Conditions and any document expressly referred to in them, constitute the whole agreement between us and supersede all previous discussions, correspondence, negotiations, arrangements, understandings or agreements between us relating to the subject matter of any Contract.
20.2
We each acknowledge that, in entering into a Contract, neither of us relies on any representation or warranty (whether made innocently or negligently) that is not set out in these Terms and Conditions or the documents referred to in them.
20.3
Each of us agrees that our only liability in respect of those representations and warranties that are set out in this agreement (whether made innocently or negligently) will be for breach of contract.
20.4
Nothing in this clause limits or excludes any liability for fraud.
OUR RIGHT TO VARY THESE TERMS AND CONDITIONS
21.1
We have the right to revise and amend these Terms and Conditions, without notice, to reflect changes in any market conditions that may affect our business, changes in technology, changes in payment methods, changes in relevant laws and regulatory requirements and changes in our system capabilities.
21.2
You will be subject to the policies and Terms and Conditions in force at the time that you order Products from us, unless any change to those policies or these Terms and Conditions is required to be made by law or governmental authority (in which case it will apply to orders previously placed by you), or if we notify you of a change to those policies or these Terms and Conditions before we send you the Dispatch Confirmation (in which case we have
the right to assume that you have accepted the change to the Terms and Conditions, unless you notify us to the contrary within seven working days of receipt of the Products).
LAW AND JURISDICTION
Contracts for the purchase of Products through our site and any dispute or claim arising out of, or in connection with, them or their subject matter or formation (including non-contractual disputes or claims) will be governed by English law. Any dispute or claim arising out of, or in connection with, such Contracts or their formation (including non-contractual disputes or claims) will be subject to the non-exclusive jurisdiction of the courts of England and Wales.
REGISTERED NAME AND OFFICE
K9-Catering Limited
103 Kingshill Avenue
Romford
Essex
RM5 2SA
United Kingdom
Company registration number: 10613531
We are K9-Catering Limited
Contact us at 07496 454588
Company Address is Unit 7 Asheton Farm Business Centre, Stapleford Abbotts, Romford, Essex, RM4 1JU
Company Registration Number 10613531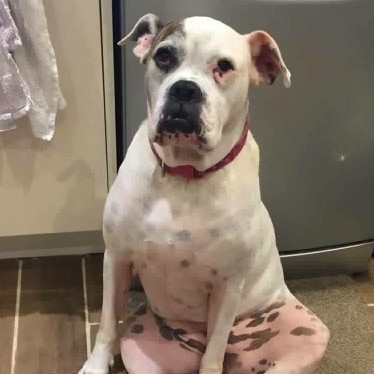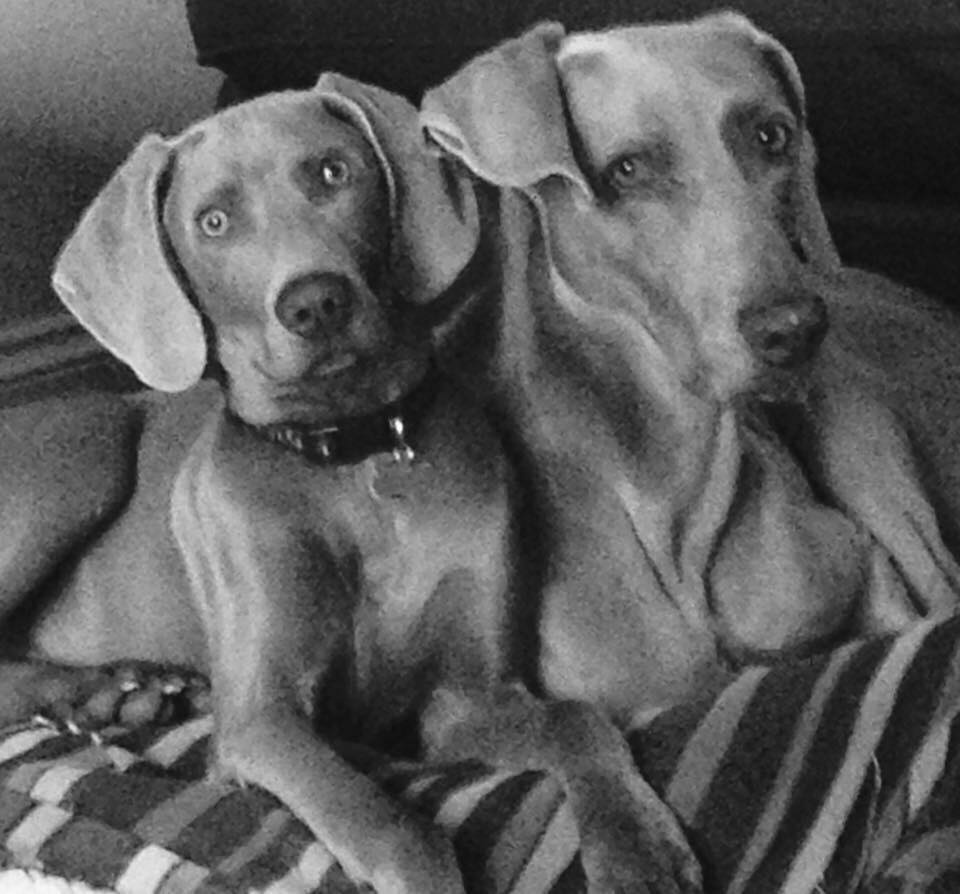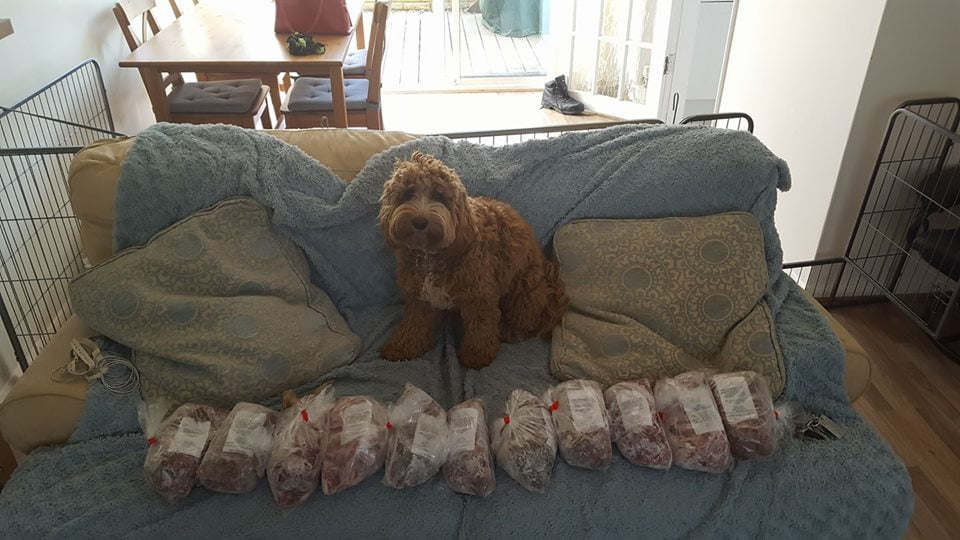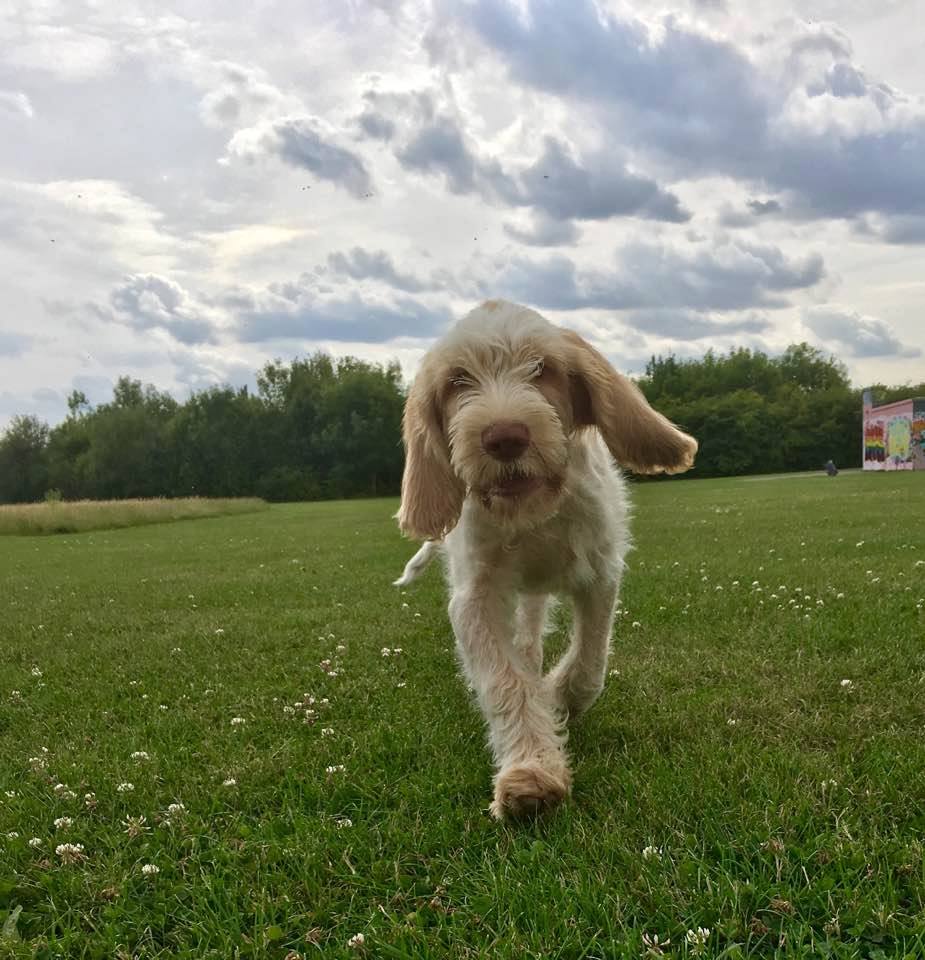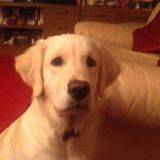 Payment Methods